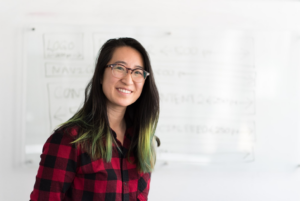 Attention Deficit Hyperactivity Disorder (ADHD) is a common chronic condition that can lead to hyperactivity, restlessness, and inattentiveness. Although ADHD is often diagnosed in childhood, its symptoms often carry over into adulthood. While there is currently no known cure for ADHD, there is increasing interest in medical marijuana as a treatment for ADHD symptoms and the side effects associated with traditional medication.
Exploring cannabis as a treatment alternative
The most common ADHD medications are packaged under the brand names Ritalin and Adderall. Because these medications contain stimulants like methylphenidate and amphetamine, they are effective in increasing focus and cognitive ability in ADHD patients. The downside is their benefits are laden with unpleasant side effects, such as restlessness, loss of appetite, and nausea. Medical marijuana has been shown to counteract these side effects, with patients reporting:
· Improved appetite
· Better sleep
· Reduction of nausea
· Reduced impulsivity
Another area in which medical cannabis has shown promise in treating ADHD is its ability to manage dopamine production. Research is ongoing, but early studies suggest marijuana may increase dopamine levels in the brain, producing results similar to Ritalin, without the side effects.
How to use medical cannabis for ADHD
Unlike traditional prescription medication, cannabis can be consumed in a variety of ways, making it potentially viable for patients of all ages. Smoke-free options include:
· Tinctures and sublingual sprays
This dosing method is formulated with extracted cannabinoids that are combined with a glycerin solution or oil. To use, you simply spray or squirt your dose under your tongue and allow it to absorb into your bloodstream.
· Edibles
Medical cannabis can be consumed in a number of different snacks and treats, including chocolate bars, gummies, cookies, popcorn, and even ice cream.
· Suppositories
Medical cannabis suppositories allow the medication to be easily absorbed through your colon, and are available in sizes for children and adults.
Research on the use of medical cannabis for ADHD is ongoing and continues to be updated with new information regularly. However, for individuals who have not found relief with traditional medications, or, who need to counteract the unpleasant side effects associated with pharmaceutical prescriptions, medicinal cannabis could be worth a closer look. For more information regarding medical cannabis treatment for ADHD, please reach out to our office and schedule an appointment with our team.
Emerald Health Advocates
Phone: (240) 477-8158