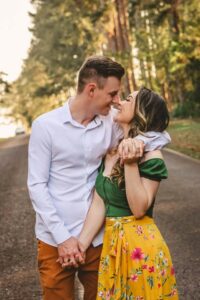 With marijuana now fully legal for recreational use in 10 U.S. states, there's little doubt that the number of Americans using the drug is on the rise. A recent study by Quest Diagnostics found that the number of U.S. workers who used marijuana increased by 16 percent from 2014 to 2019.
As usage increases, it's important to consider the wide range of effects marijauna can have on the body. Today, we'll be taking a closer look at the drug's influence on male fertility.
Dangerous When Combined with Preexisting Fertility Problems
For the most part, the ways marijuana use affects male fertility are subtle. Most men who use the drug regularly should not experience major obstacles to reproduction.
Circumstances do become more concerning  when regular smoking is combined with preexisting fertility issues. If couples are struggling to conceive for one of any variety of reasons, marijuana use could exacerbate those problems. For example,
Lower Sperm Count
Research has found that men who smoke marijuana regularly for a period of years have lower sperm counts than non-users. A 2015 study, for example, determined that men who smoked regularly had 29 percent less sperm compared with males that didn't use the drug at all.
Abnormal Sperm Behavior
Researchers in recent years have found that the sperm in males who frequently smoke marijuana behave in irregular ways that are detrimental to fertility. To be clear, the changes marijuana triggers in sperm are not yet fully understood. It seems clear, though, that they swim faster than normal and in a fashion that messes with timing and inhibits fertility. Some scientists believe that THC (the psychoactive component) may be directly responsible for this change in behavior.
While these potential effects may be concerning for some, it's important to remember that when taken in moderation, and responsibly used, medical marijuana's benefits can far outweigh these concerns. If you have lingering questions, or want to discuss medical marijuana in more detail, schedule an appointment with our office today. We'll take the time to discuss your options and how to stay responsible.