Alzheimer's disease is a devastating diagnosis that impacts both patients and their families. Classified as a chronic neurodegenerative disorder, its symptoms include progressive memory loss, dementia, emotional distress and sleep disorders. While there is no current cure for Alzheimer's, there are a handful of medications used to address the symptoms. In recent years, there has been an uptick in interest regarding the efficacy of cannabis products to treat patients with this debilitating condition. Researchers are actively looking into the role medical cannabis may play in easing Alzheimer's symptoms.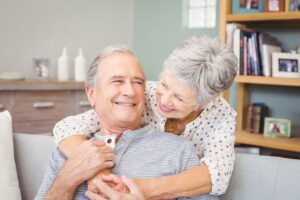 Exploring the potential of medical cannabis
Researchers who are investigating medical cannabis as a treatment for Alzheimer's disease are exploring whether cannabis has the potential to interact with the body's endocannabinoid system, known to regulate brain function. Here are just a few of the recent findings that show promise:
· A 2016 Salk Institute study concluded that the THC compound in medical cannabis helped reverse amyloid plaque buildup within the brain. This plaque buildup is responsible for neurodegeneration in Alzheimer's patients. The research also found THC reduced inflammation, another threat to healthy brain cells.
· An Israeli study done in 2016 involving cannabis oil found that it reduced symptoms in a sample group of study participants.
· The Journal of Alzheimer's Disease published a 2014 study that explored the correlation between THC and plaque buildup.  The study stated: "These sets of data strongly suggest that THC could be a potential therapeutic treatment option for Alzheimer's disease through multiple functions and pathways." How cannabis may ease agitation in Alzheimer's patients
Research suggests that high concentrations of CBD oil could be useful for managing common dementia symptoms, including anxiety and agitation. To date, there have only been a few small clinical trials, so more research is needed. One study at King's College in London is looking into the use of mouth sprays containing cannabinoids and if they could be effective in minimizing aggression and agitation in a cohort of Alzheimer's patients.
Medical cannabis is currently being used to alleviate symptoms in a number of chronic illnesses and diseases. Its potential to treat the degenerative effects of Alzheimer's is encouraging to researchers who are actively seeking answers for patients and their families. If you have questions or would like to learn more about the benefits of medical cannabis, contact Emerald Health Advocates today.
Emerald Health Advocates
Phone: (240) 477-8158