Every year, more US states approve the sale of legalized or medicinal marijuana. The benefits of such sales have had more far-reaching effects than what lawmakers and the general public initially anticipated. One surprising benefit of legalized marijuana is the positive link between marijuana use and reduced rates of alcohol abuse. According to a 2018 study, 14.4 million adults exhibited some form of Alcohol Use Disorder (AUD), and many were actively seeking ways to address their alcohol dependence. Legal marijuana is proving to be one promising option.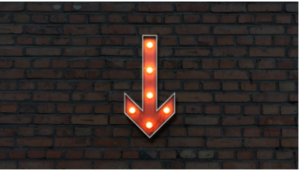 Seeing Alcohol Sales Decline
As the sale of marijuana is legalized in more states, researchers are already seeing a promising correlation between increased marijuana usage and decreased alcohol abuse. One ten-year-long study concluded that US counties located in medical marijuana states showed almost a 15 percent reduction in monthly alcohol sales. As time goes by, there will be more data available to monitor these findings and establish even more conclusive correlations.
The Dangers of Alcohol Abuse
Alcohol abuse poses a myriad of threats to individuals and their loved ones. Overconsumption of alcohol can even lead to alcohol poisoning, a condition that can end a person's life in a matter of minutes. Marijuana use, on the other hand, does not pose this type of health risk and has obviously been used medicinally to treat everything from chronic pain to chemotherapy side-effects. No wonder its legalization offers a potentially safe alternative to alcohol use and abuse.
Consumer Knowledge is Power
As more comparative data paints marijuana use in a favorable light, some alcohol manufacturing companies have taken to campaigning against the legalization of marijuana in certain states. The growing research comparing alcohol abuse with marijuana use has triggered concern from alcohol manufacturers who anticipate possible losses in revenue as marijuana use becomes more mainstream. Now more than ever, it's important for consumers to get the facts for themselves and make informed choices about their habits and lifestyle, including whether to
incorporate legal, recreational marijuana use into their lives, potentially replacing alcohol dependence.
Alcohol abuse is dangerous and deadly. If you struggle with addiction, now is the time to reach out for help. If you have questions about medical marijuana use, contact Emerald Health Advocates today.
Emerald Health Advocates
Phone: (240) 477-8158