In the United States, some of the most confusing legislation exists over the regulation of marijuana. The disparity between state and federal legislation is cumbersome at best. It is sometimes difficult to ascertain if or when federal jurisdiction supersedes the parameters set forth by each state.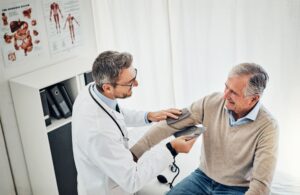 The federal government considers marijuana a Schedule 1 drug in the United States. Schedule 1 drugs, substances, or chemicals are defined as drugs with no currently accepted medical use and a high potential for abuse. That places it on the same playing field as heroin, LSD, and ecstasy, among others. The federal government considers all forms of marijuana illegal, even medical marijuana.
Nearly 30 states currently allow some form of marijuana usage within their borders. Some states restrict this use to medicinal purposes, whereas others condone it for recreational adult use. To compound the confusion, many of these states change their acceptable usage legislation each calendar year. Each state has a different policy on medical marijuana ID cards, carrying limits and other specifics, so it's crucial to know what the current legislation is where you live.
Recommendation versus Prescription
If you are one of the nearly 4 million people who take marijuana for a medical condition, you'll be interested to know where you can get a prescription. Truthfully, you cannot get a prescription for Medical Cannabis. Physicians cannot legally prescribe marijuana to patients as it is still classified as a Schedule 1 drug in the United States. However, they are able to write a recommendation for Medical Cannabis which you can then take to a medical marijuana dispensary to get filled. This recommendation will outline the benefit they think the patient will get from medical marijuana as part of their overall treatment plan.
As previously mentioned, each state has different guidelines that govern marijuana distribution and usage. Depending on the state you live in, your ability to obtain medical marijuana will depend on what type of condition you're suffering from. Certain states do not allow people without these qualifying conditions (such as epilepsy or cancer) to obtain medical marijuana legally. Qualifying Conditions vary from state to state so be sure to check with our medical marijuana office or your state's Qualifying Conditions first.
Who Can Write a Recommendation?
A recommendation for medical marijuana can only be completed by a licensed doctor in the state where marijuana is legal. Furthermore, the patient's health condition or illness has to be listed on the list provided by the state. Depending on the state, a recommendation will permit the patient to purchase, possess, consume and even grow it for personal, medical use. Staff members at the dispensary, along with our medical marijuana professionals, can help you determine what type of marijuana is best for your problem, as well as help you decide what method of consumption will best address your condition.
For more information on your state's laws governing medical marijuana usage, you can always ask our team. We encourage you to reach out and let Emerald Health Advocates know how we can help you discover the benefits of medical marijuana safely and effectively.
Emerald Health Advocates
Phone: (240) 477-8158