As Canada begins to fund research on cannabis and health, more studies are being done to give us critical information about the effects of this drug. Featuring self-reported statistics from more than 600,000 women, a new study released by the Journal of the American Medical Association has become one of the largest ever on cannabis and pregnancy. The use of cannabis during pregnancy has been heavily debated, but up until this study very little has been known about how cannabis can affect both a mother and her child.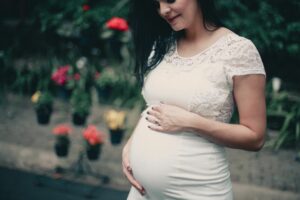 The Results Are In:
Covering all births among the 661,617 women (with an average age of 30 years old) in Ontario, Canada between April 2012 and December 2017, the study found that 1.4% reported they consumed cannabis during pregnancy.
The most commonly occurring side effect of using the drug during pregnancy was an increased risk of preterm or premature birth. However, the authors of the study cautioned that the findings of the study could be limited and unable to show as clear a causation as they would have liked.
Prior to this study, little was known or fully understood about the effects cannabis consumption could have on pregnancy. While the study does have its limits, the results should be seriously taken into consideration if you become, or are currently pregnant.
What This Means For You:
While these results may be frightening for some, it's important to remember that cannabis is not overly harmful, and can be hugely beneficial when used safely and with common sense. We've known for a relatively long time that you shouldn't be drinking or smoking cigarettes during pregnancy due to the fragile state of development your child is undergoing. This study finds a similar caution with cannabis.
Yet despite the findings thus far, the number of women who reported using cannabis during their pregnancy is on the rise. Always consult with your doctor about what the healthiest option for you and your baby is before making a decision. If you'd like to schedule an appointment with our office, contact us today and we would be happy to speak with you.