While CBD and THC have many of the same medical benefits and can provide relief from similar medical conditions, there is a clear difference between the two. Here we'll take a look at some of the categories in which they differ and explain why it's important to distinguish the two.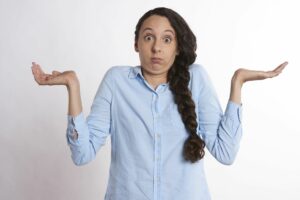 Medical Benefits:
Some of the medical conditions that CBD is used to help with are seizures, pain and inflammation, psychosis, and depression. THC is used nowadays for low appetite, muscle spasticity and sometimes glaucoma (although the science on this last one is inconclusive at best). Both of these compounds are used for their therapeutic effects, making them popular choices for natural pain relief.
Side Effects:
The side effects of THC are temporary and may include increased heart rate, coordination problems, dry mouth, red eyes, slower reaction times and memory loss. These side effects are due to the compound's psychoactive properties. CBD, on the other hand, is well tolerated, even in large amounts. Research suggests that if you experience any side effects from CBD, it is most likely due to a cross reaction between CBD and other medication that you may be taking.
Legality:
While both compounds remain illegal in the U.S. many states have been creating different legislation in regards to cannabis. So far, thirty-three states and Washington, D.C., have passed medical marijuana laws. 14 have passed explicit CBD legalization laws.
Most experts seem to believe that CBD products are legal in the U.S. due to the bill that declassified hemp and hemp products as a schedule 1 drug. However, the FDA retains that any hemp-based CBD product that is marketed as having therapeutic benefits is illegal to sell unless the FDA has reviewed and approved it.
Remember that this brief breakdown is only a fraction of the research that exists on these two compounds. Know the laws in your state and consult with your doctor before making any decisions on whether CBD or medical marijuana are right for you. If you would like to discuss your options with our doctor, contact our office and schedule an appointment with us today.