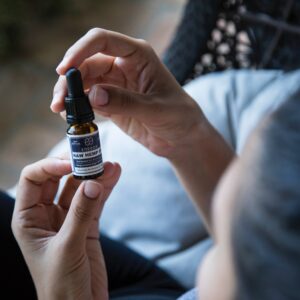 As the use of medical marijuana begins to gain further traction in the United States, research is beginning to delve into how the method of ingestion may change the way cannabinoids affect your body. The method of ingestion could vary based on your personal preference as well as what disease the medicine is treating.   
Smoking  
According to the United Patients Group, good old-fashioned smoking can be one of the most efficient ways to get your medicine into your system. This method of delivery can give you instant relief, is fairly easy to regulate and is minimally processed. Unfortunately, smoking marijuana can have similar side effects as smoking tobacco, and can be damaging to your lungs, mouth, and throat. Studies cited by the American Cancer Society have found that smoking medical marijuana can be helpful in treating nausea and vomiting caused by chemotherapy. It  can also help treat neurotic pain and even increase food intake in HIV patients. 
Vaporizing  
If you're looking for something that's easier on the lungs, vaporizing may be an option for you. According to California NORML, a non profit organization focused on marijuana law reform, vaporizing emits a vapor that is 95% smoke and carcinogen free. While vaporizing equipment can be expensive, the extra costs may be worth the benefit to you in the long run.  
Medical Edibles/ Capsules 
Oral ingestion options differ from smoking or vaporizing in a few ways. A study done by the Substance Use Research Center of the New York State Psychiatric Institute has shown that edibles can be slower acting. However, the effects are much longer lasting than traditional smoking methods. Edibles are a reasonable option for people who are averse to inhaling their medicine. Recently, the FDA has approved an oral drug called Epidiolex to help patients with epilepsy. This method is most popular with children and elderly patients.  
Topicals 
Topicals can come in many forms, but are usually applied to the skin for localized pain relief, or other skin issues. For patients that do not wish to experience the feeling of being "high" this is an excellent option. However, there are many of these products on the market that are reported to simply not work. Make sure to consult with your medical professional.   
As always, remember to speak to your medical professional before starting to use medical marijuana. Contact our office today if you have any questions or would like to schedule an appointment.