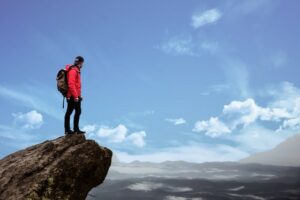 Altitude sickness, or acute mountain sickness, occurs due to limited oxygen levels at high altitudes. The symptoms include
Lasting headaches
Nausea
Fatigue and lightheadedness
Edema (Swelling hands, feet, and face)
Shortness of breath
And in extreme cases, coma.
How Medical Marijuana Can Help
There are many benefits associated with marijuana that align nicely with the needs of those suffering from altitude sickness.
CBD, the non psychoactive component of marijauna, eases pain without making the patient feel intoxicated. The cannabinoids in the marijuana help to shut down pain signals and can help users find relief from migraines and headaches.
Marijuana has also been found to be an effective treatment for nausea and vomiting that accompanies the illness. Chemotherapy patients have also been reducing their nausea with cannabis. The reason this works so effectively is due to the endocannabinoid receptors found in your gut. These receptors can bind to the THC cannabinoids in marijuana, resulting in less nausea.
Things to Remember
If you do decide to try medical marijuana to combat your altitude sickness, it's important to remember that marijuana can increase dehydration, so drink plenty of fluid. Keep your doses low and wait at least five minutes to see what effect it has on your system. Always be cautious in your use and talk to your doctor about their recommendations.
Schedule an appointment with our office today. We can recommend the best strains, method of ingestion and other great tips to make sure you experience all the benefits that medical marijuana has to offer.