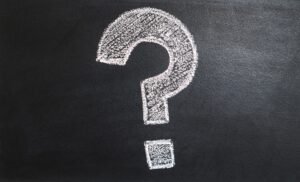 Cannabidiol, or CBD, has been of huge interest lately with some touting it as a magical cure all and others rejecting it entirely. Today, we're going to cover everything that the science tells us about CBD, and also what it hasn't yet.  
Isn't CBD Just Another Name for Marijuana? 
CBD is the second most prevalent of the active ingredients of cannabis, right after THC . However, while CBD is an essential part of medical marijuana, it comes directly from the hemp plant, a cousin of marijuana. So, even though CBD is one of the hundreds of components of marijuana. According to a report from the World Health Organization, CBD exhibits no effects of any "abuse or dependence potential in humans." To date, there is no evidence that relates any health problems with the use of pure CBD.  
Is CBD Legal? 
This is a slightly more difficult question to answer as the legal status of CBD is in flux all across the nation. All 50 states have laws legalizing CBD with differing levels of regulation. The federal government itself still considers CBD in the same class as marijuana, however, the enforcement of those laws is rare. Depending on whether the CBD comes from hemp or marijuana, the government's position on CBD can be confusing and even contradictory. In 2015, the FDA relaxed regulatory requirements to allow researchers to conduct CBD trials. The legality of CBD is expected to continue to change as Congress begins to make the hemp crop legal.  
Is CBD Really as Good as People Say? 
Our answer to this one depends on who you've been talking to. But, according to Harvard Health Publishing, CBD may be effective at treating several conditions. The strongest body of scientific evidence is for its effectiveness in treating some of the harshest childhood epilepsy syndromes. In several studies, CBD was able to reduce the number of seizures, and in some cases, was able to stop them completely. There is also some evidence to suggest CBD could be useful in helping with anxiety and insomnia.  
A study from the European Journal of Pain showed that CBD could help lower pain and inflammation from arthritis and neuropathic pain in animals. More study is needed to fully support these claims, especially in relation to the effects on humans. 
Recently, some groups have attempted to claim that CBD could be a miracle cure for cancer. These claims are completely unsubstantiated and have even been proven wrong.  
The truth is, a good deal more research needs to be done on CBD. Lacking high-quality evidence, no one can determine effective doses, nor is it certain what exactly you're getting while it remains an unregulated supplement. If you do decide to try CBD, make sure you talk with your doctor to understand all the possible risks. To schedule an appointment, call our office today.